Our fleet
Set sail on the adventure of a lifetime and join us on one of our two boats for an unforgettable fishing charter experience!
Learn more
The Orion 29 Fishing Boat
Are you looking for an exciting and memorable fishing experience, book a trip on the Orion 29 fishing boat today. You won't be disappointed!
The Orion 29 fishing boat is a top-of-the-line fishing vessel that offers the perfect combination of comfort, speed, and versatility. With its spacious deck, modern fishing equipment, and expert captain and crew, this boat is the ideal choice for an exciting and successful fishing trip.
The boat's 29-foot length and large, open deck provide plenty of room for anglers of all ages and experience levels. The deck is outfitted with all the latest fishing gear, including rods, reels, tackle, and bait, so you can focus on reeling in your catch. Whether you're a seasoned angler or a first-time fisherman, the Orion 29 fishing boat offers an unforgettable experience.
The 37 Sea Vee Luxury Boat
Are you ready to take your fishing game to the next level? Then it's time to experience the ultimate in luxury fishing aboard the magnificent 37-foot Sea Vee. Step on board and be transported to a world of luxury and comfort.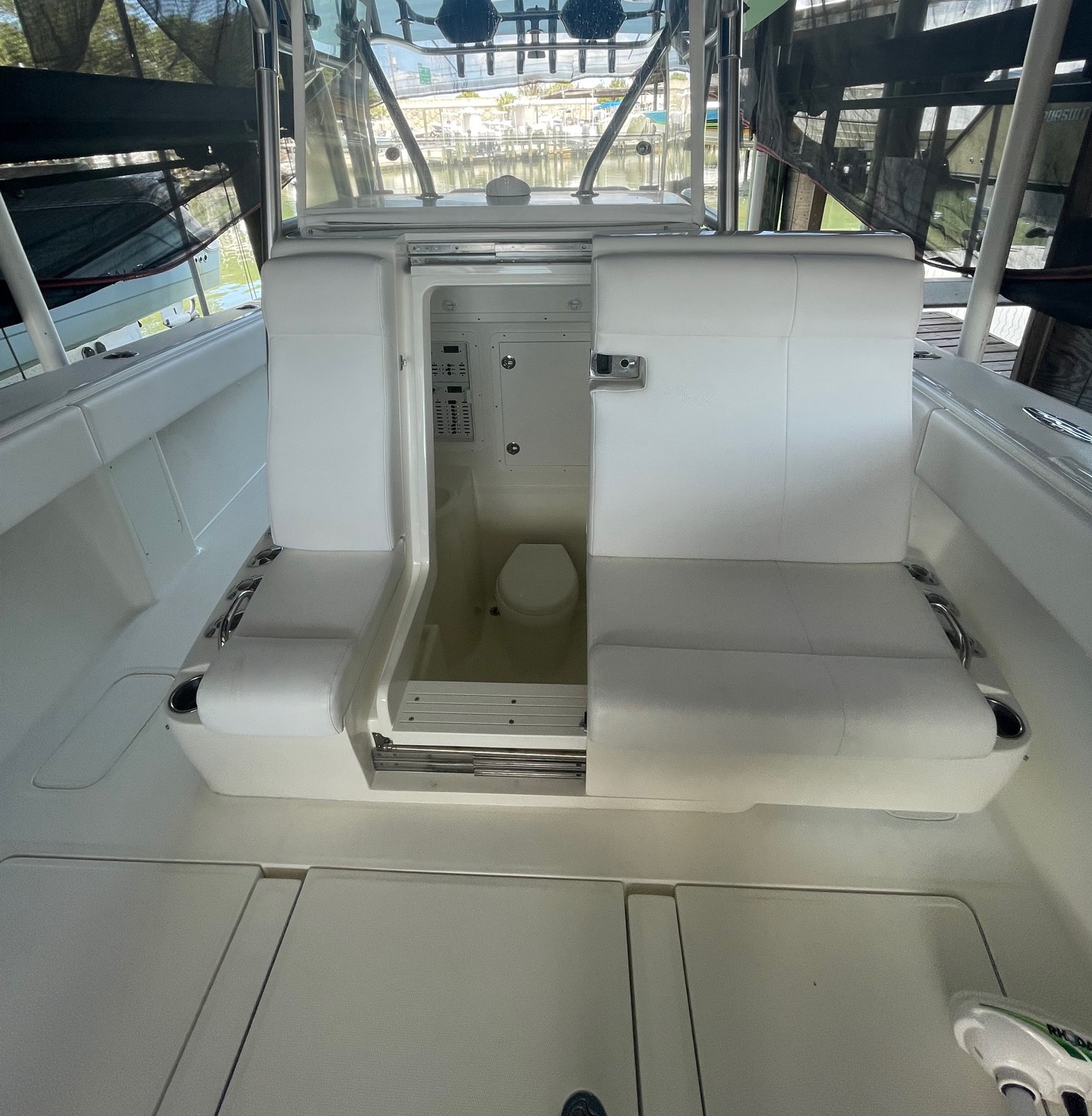 we're proud to offer our customers the ultimate in luxury fishing experiences on board our magnificent 37-foot Sea Vee boat. Equipped with triple Mercury Verado 400 engines, this vessel is designed to deliver the perfect combination of speed, power, and comfort for an unforgettable day on the water.
With a private bathroom on board, you'll never have to worry about roughing it on the water. And when it's time to relax, sink into the comfort of the front, middle, and rear couches, offering ample space for all. Book your luxury fishing charter today and experience the thrill of fishing like never before.
Half day 6 hours - $1300 plus fuel (typically $500)
Full day 10 hours - $2000 plus fuel (typically $1000)